The most vicious Torture for WEEKS! and Cold Blooded Murder of poor Innocent Ilan Halimi by Islamo-Fascists, ONLY because Ilan happened to be a Jew!

The Horror - The Reaction - The Scum - 50+ Muslim Barbarians!!! - The Inciter



*


http://web.israelinsider.com/Articles/AntiSemi/7856.htm French authorities admit: RACISM played a "role" in barbarian act.

http://atlasshrugs2000.typepad.com/atlas_shrugs/2006/02/murder_of_targe.html Murder of Targeted French Jew:"They acted with indescribable cruelty," the judiciary police chief leading the investigation said. "They kept him naked and tied up for weeks. They cut him and in the end poured flammable liquid on him and set him alight."

http://israpundit.com/2006/?p=211 with the calls to his Jewish parents and the reading of Quranic verses over the sound of their son tortured in the background

http://www.totallyjewish.com/news/world/?content_id=2941 Halimi suspect Extradited

http://www.tcsdaily.com/article.aspx?id=031506D Gang of Barbarians

http://www.upi.com/NewsTrack/view.php?StoryID=20060402-092358-1704r French suburban 'barbarians' (mainly Arab Muslims) target Jews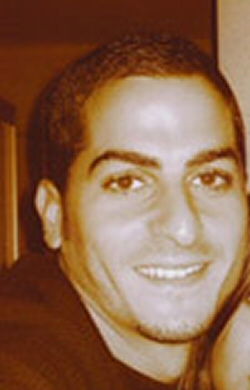 Poor dad...

http://www.totallyjewish.com/news/world/?content_id=2878
France Rallies for Halimi
http://www.jewishjournal.com/home/preview.php?id=15568
For Ilan a Eulogy
http://washingtontimes.com/commentary/20060226-102710-4344r.htm
Stretching the Jihad
http://www.allheadlinenews.com/articles/7002551085
France At Odds Over Suspected Religious Killer
http://www.cbc.ca/storyview/MSN/world/national/2006/02/26/france-jews-060226.html
Torture slaying of Jewish Frenchman spurs massive march
http://web.israelinsider.com/Views/7919.htm
The Barbarians of Europe
http://www.boston.com/news/world/europe/articles/2006/03/13/anti_semitism_seen_rising_among_frances_muslims/
Anti-Semitism seen rising among France's Muslims
http://www.abs-cbnnews.com/storypage.aspx?StoryId=30530
France sees racist motive in brutal torture death
http://www.totallyjewish.com/news/world/?content_id=2830
Paris man 'Murderd because he was a Jew'
http://www.contracostatimes.com/mld/cctimes/news/nation/13966672.htm
French politicians condemn slaying of Jewish salesman as hate crime
http://www.jewishsf.com/content/2-0-/module/displaystory/story_id/28554/format/html/displaystory.html
Murder of French Jew is a wake up call to the reality of Jihad
http://select.nytimes.com/gst/abstract.html?res=F50F14FA355A0C708EDDAB0894DE404482
French Officials Now Say Killing of Jew Was in Part a Hate Crime
___________
(One of the 'over 20 MUSLIM gang members')
http://www.voanews.com/english/2006-03-04-voa33.cfm
Islamo-Fascistic-Satanic: Yousouf Fofana
France: Two More "Muslim Barbarians" Surrender
http://www.westernresistance.com/blog/archives/001922.html
The worst thing is that the 30 (mostly) Muslim residents of that building from hell, where Halimi was brutally tortured for weeks, knew all along what was happening, no one said a word!!!


Thus at least 50+ (20+ at the Muslim barbaric gang plus 30 "normal" Muslim neighbours) Muslim barbarians recorded!